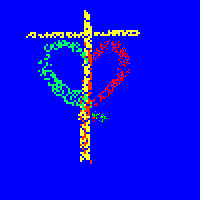 Coming soon:

Our precious Lord and Saviour, returning for His own! HALLELUJAH!!! Are you ready?
&quotAnd when he had spoken these things, while they beheld, he was taken up; and a cloud received him out of their sight.
And while they looked stedfastly toward heaven as he went up, behold, two men stood by them in white apparel;
Which also said, Ye men of Galilee, why stand ye gazing up into heaven? this same Jesus, which is taken up from you into heaven, shall so come in like manner as ye have seen him go into heaven.&quot Acts 1:9-11

IT WASN'T NAILS that kept Christ on that cross. It was His LOVE - "How shall we escape, if we neglect so great Salvation?"
GOD IS NOT MOCKED, NOR DOES HE SLEEP.
Choose this day whom ye will serve.
As for me and my house, we will serve the Lord.


March 11, 1998
Copyright 1998 Doris E. Howie and Christian Country CONTACT