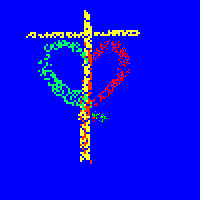 MARRIAGE ENRICHMENT
As our scientific, economic and social worlds are changing and growing more complex, individuals are searching for a solid purpose for living. Spouses today who live in a highly mobile environment realize an enriched marriage provides a stable and lasting resource for personal and family happiness.

As a husband and wife sow more seeds in their conjugal commitment, the fruit of their labor yields a wholesome and rewarding harvest: they seek to enrich their mental, emotional and spiritual intimacy through improved communication skills, goals and recreation time together. They have reclaimed the deeper purpose for living. They work on and attain a greater understanding of their roles and responsibilities in the marriage covenant.

HOW ARE THEY DOING THIS? WHAT IS THEIR PLAN?

Well-trained helping professionals such as pastors and counsellors outline several cardinal steps. Couples are encouraged to make and take time to invest in their relationship on a daily, weekly and monthly basis.

FIRST, each spouse sets up DAILY time to meet and share how their day went. This requires only a few minutes after a meal - drinking coffee on the porch, or taking a short walk around the block.

SECOND, plan and keep a weekly lunch or dinner alone. This provides an opportunity to discuss deeper issues that impact marital values and goals. Spouses work on open and honest communication by giving each other an uninterrupted listening forum. They learn to look into each other's eyes, hold hands and express feelings and concerns about how things are going with the children, new boss, friends and relatives, etc.

THIRD, take a recreation trip at least once a month - a picnic, long drive or day at a beach or park - a longer time period where you can discuss more issues at length. This could focus on the children's school, sports, financial planning, or just time to be together away from your routine environment. I know intentional wives who mark the day in their busy husbands' calendar.
FINALLY, many couples are using their annual vacations to attend marriage enrichment retreats. These are two- to four-day interactive workshops that provide exciting lectures and discussions on many family issues. You get to hear an expert present in-depth insights into marriage, plus make new friends and hear about their marital pilgrimage. They also take part in a scenic part of nature.

The purpose of these four observations is to allow couples time to build a strong and healthy foundation that can encounter the expected and unexpected experiences that life throws their way. One gets to know, engage and bond with the other person more intimately. Each spouse learns to give and receive, and to LOVE constructively, sacrificially, and "UNTIL DEATH DO YE PART."
A healthy and growthful marriage requires tremendous investment. It is a commitment that, once made, necessitates our full responsibility for it to grow and mature. More couples are saying "no" to the temporary distractions of a fluctuating world, and reinvesting in the most valuable and rewarding relationship - the close companionship that reflects an enriched marriage.

E-mail us:
Thomas P. Azar author of the above article
or
The Caring Place

Revised March 11, 1998
Copyright 1998 Doris E. Howie and Christian Country CONTACT