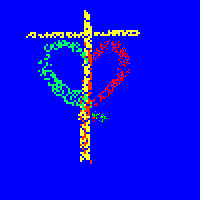 One of the saddest things about the turmoil our world is in these days is that it hides a wonderful, basic fact:
God loves you

Romans 5:8 "But God commendeth his love toward us, in that, while we were yet sinners, Christ died for us."
John 15:13 "Greater love hath no man than this, that a man lay down his life for his friends."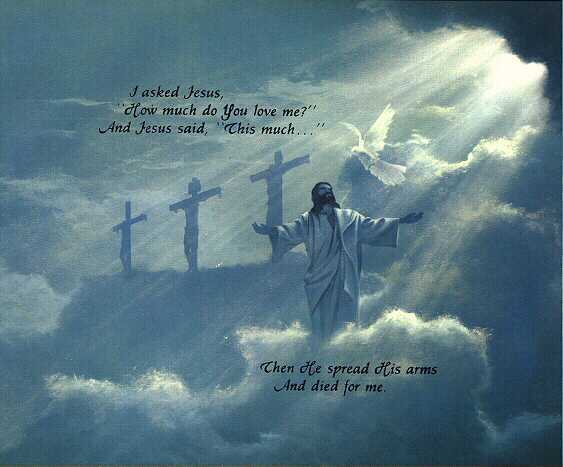 John 3:16"For God so loved the world, that he gave his only begotten Son, that whosoever believeth in him should not perish, but have everlasting life."
John 10:10"The thief cometh not, but for to steal, and to kill, and to destroy: I am come that they might have life, and that they might have [it] more abundantly.
11 I am the good shepherd: the good shepherd giveth his life for the sheep."

Joh 4:10 "Jesus answered and said unto her, If thou knewest the gift of God, and who it is that saith to thee, Give me to drink; thou wouldest have asked of him, and he would have given thee living water."

Ro 6:23 "For the wages of sin [is] death; but the gift of God [is] eternal life through Jesus Christ our Lord."

Eph 2:8 "For by grace are ye saved through faith; and that not of yourselves: [it is] the gift of God:"



2 Timothy 1:6:"Wherefore I put thee in remembrance that thou stir up the gift of God, which is in thee by the putting on of my hands.
7 For God hath not given us the spirit of fear; but of power, and of love, and of a sound mind.
8 Be not thou therefore ashamed of the testimony of our Lord, nor of me his prisoner: but be thou partaker of the afflictions of the gospel according to the power of God;
9 Who hath saved us, and called [us] with an holy calling, not according to our works, but according to his own purpose and grace, which was given us in Christ Jesus before the world began,"

"Cast all your anxiety on Him, because He cares for you." - 1 Peter 5:7


E-mail us:
dhowie@wcl.on.ca


See and sign our ALL NEW!! guest book!

Updated April 4, 1998
Page designed, maintained and copyright 1998 Doris E. Howie